Member Spotlight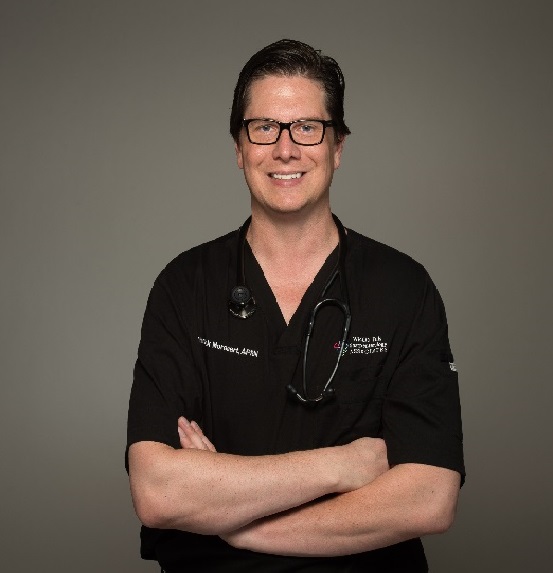 Chad Morehart, FNP-C
Chad is a certified family nurse practitioner. He obtained his MSN from University of Texas Health Science Center in San Antonio. He is currently working as a Nurse Practitioner in Wichita Falls where he works in both the inpatient and outpatient settings. Chad has over 10 years of experience in nursing ranging from emergency department, neuro, geriatric, hospice, and of course, gastroenterology. He has been in gastroenterology for over the past seven years. Moving from Austin was a tough decision, but he credits his commitment and love of gastroenterology to the great physicians he gets the pleasure of working with daily. His day-to-day routine is consistent and is made up of both inpatient rounds and outpatient follow ups; however, the range of what he will encounter on a daily basis is wide and that is one of the things he enjoys about gastroenterology.
Chad Joined TSGE to network with fellow APPs who strive to improve the role APPs play in GI practice. He also enjoys stay up to date with current events and the continuing education TSGE offers.
Chad believes if a day goes by and nothing new is learned, that is a wasted day. He strives to further his knowledge and the health of his patients by continuing to seek out new methods, ideas, and evidence-based practices.
In his spare time, he enjoys spending time with his family, working out, classic cars, working around the house, and when time permits, traveling.